Fusion Smart FC series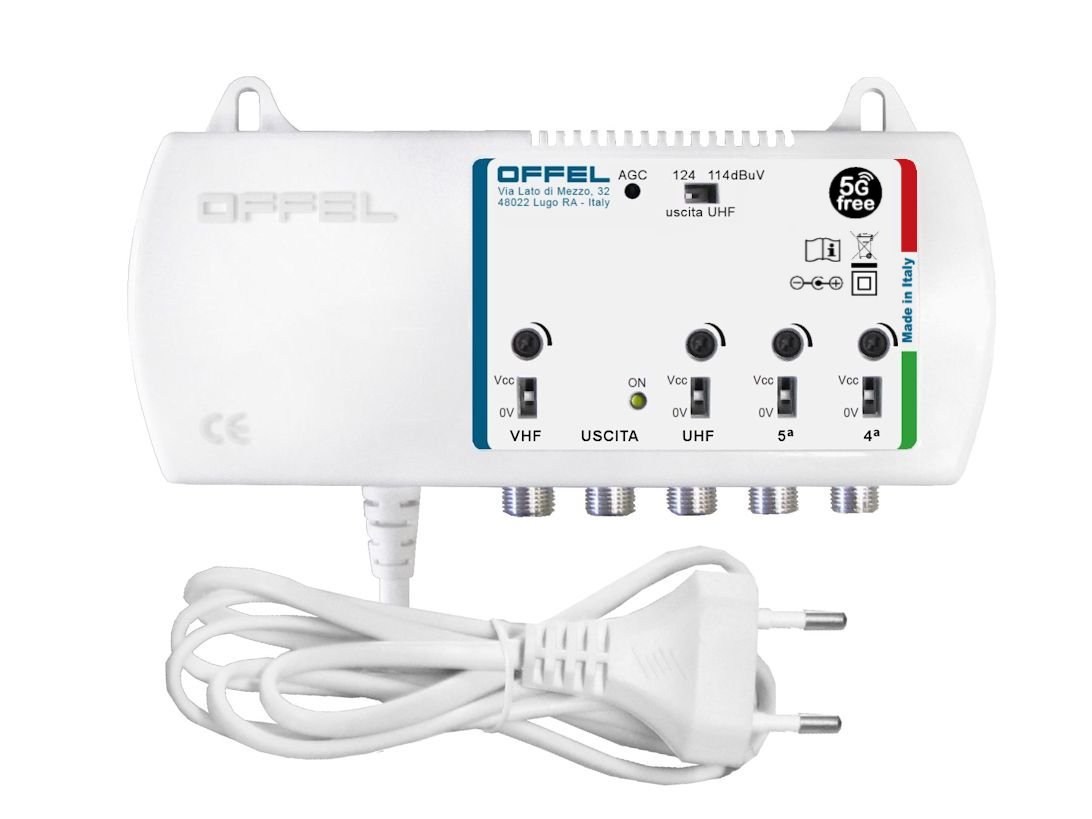 Indoor broadband multiband amplifiers, ideal for the distribution of DTT signals in the E05÷E48 range.
Equipped with a switch for setting the maximum output level in the UHF band (114 or 124 dBμV).
Switching power supply unit with low consumption.
High output level.
UHF band with Automatic Gain Control (AGC).
Made with components with a high quality standard.
Realized in die-casting housing with screw F-type
connectors.
Protection system against short circuits.
Separate amplification for VHF and UHF bands.
Each input is equipped with a resistive trimmer (0÷15 dB) as level regulator and a switch to enable remote power supply.
UHF band 2 step output level 114 or 124 dBμV
Other items of interest: