FB, F and FX series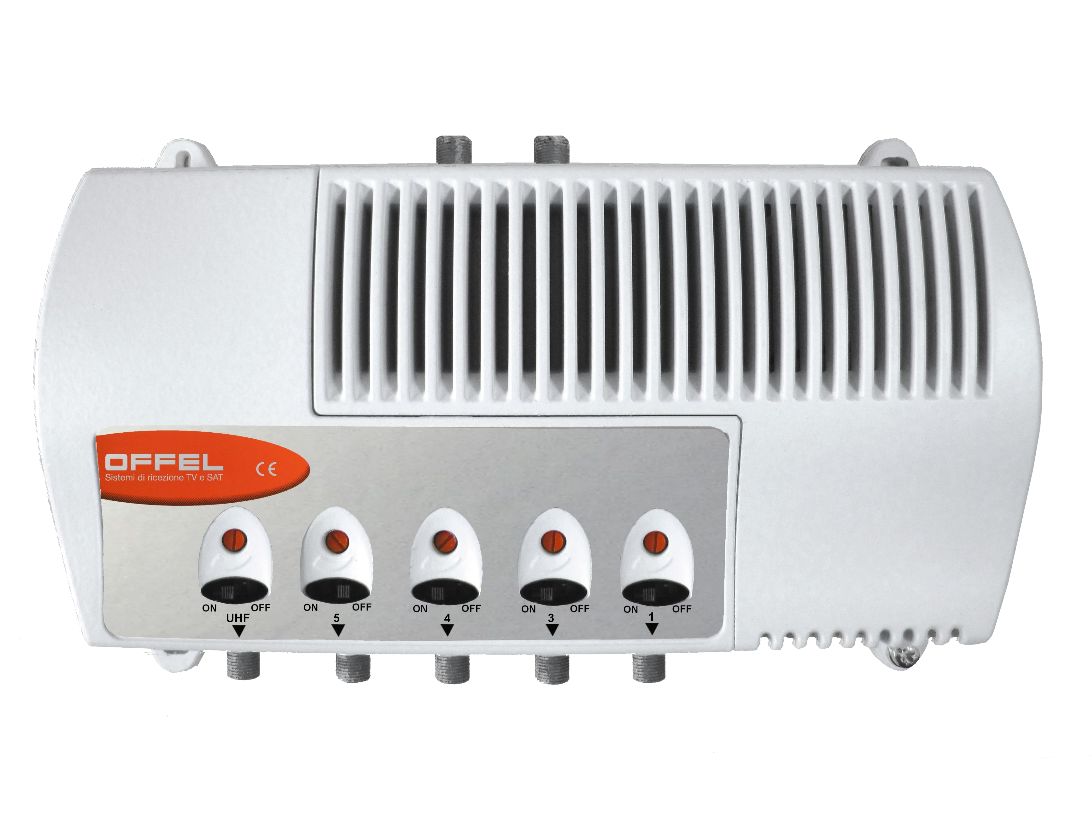 Indoor broadband multiband amplifiers characterized by a high output level, indicated for large size TV systems.
Ideal for the distribution of DTT signals in the E05÷E48 range. Made with components with a high quality standard.
They have an output and a monitor output (-30 dB).
Protection system against short circuits with LED notification.
Separate amplification for VHF and UHF bands.
Each input is equipped with a coaxial attenuator (0÷20 dB) as level regulator and a switch to enable remote power supply (12 Vdc).