Fusion Pro FP series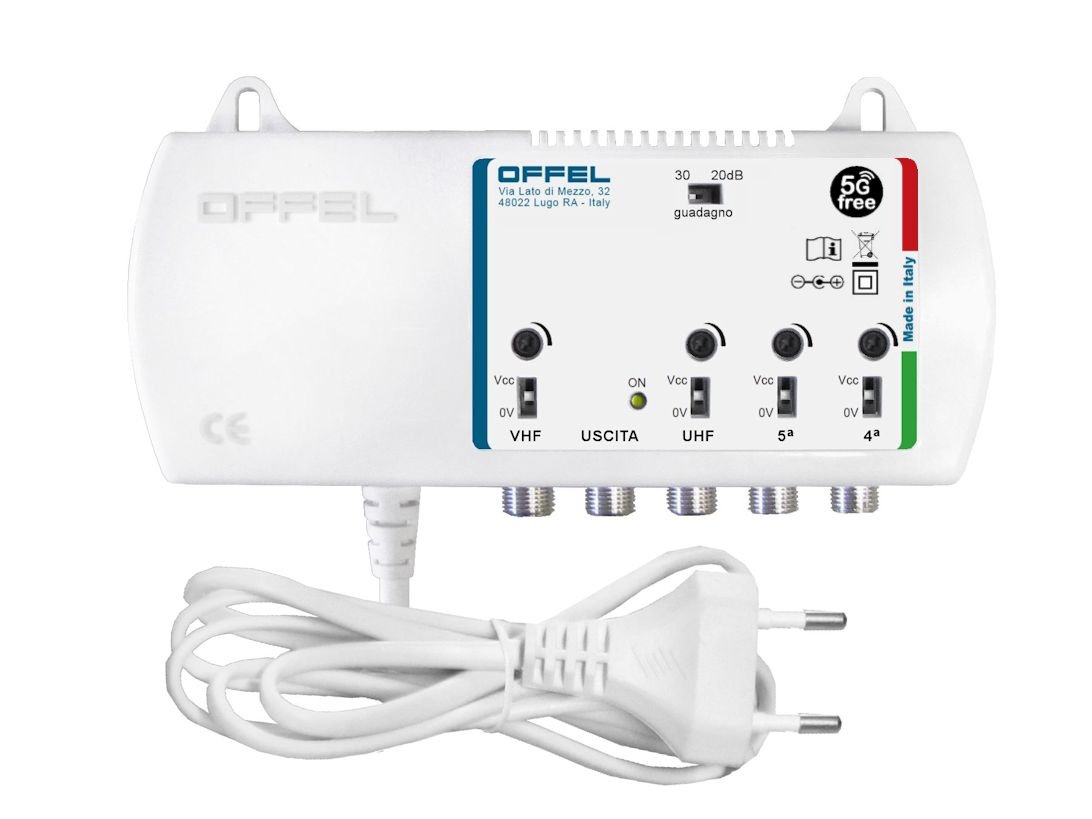 Indoor broadband multiband amplifiers, ideal for the distribution of DTT signals in the E05÷E48 range.
Equipped with a switch for setting the maximum gain of the UHF band.
Switching power supply unit with low consumption.
High output level.
Made with components with a high quality standard.
Realized in die-casting housing with screw F-type
connectors.
Protection system against short circuits.
Separate amplification for VHF and UHF bands.
Each input is equipped with a resistive trimmer (0÷15 dB) as level regulator and a switch to enable remote power supply.
UHF band 2 step gain 20 or 30 dB
UHF band 2 step gain 30 or 40 dB
Other items of interest: