SLIDESHOW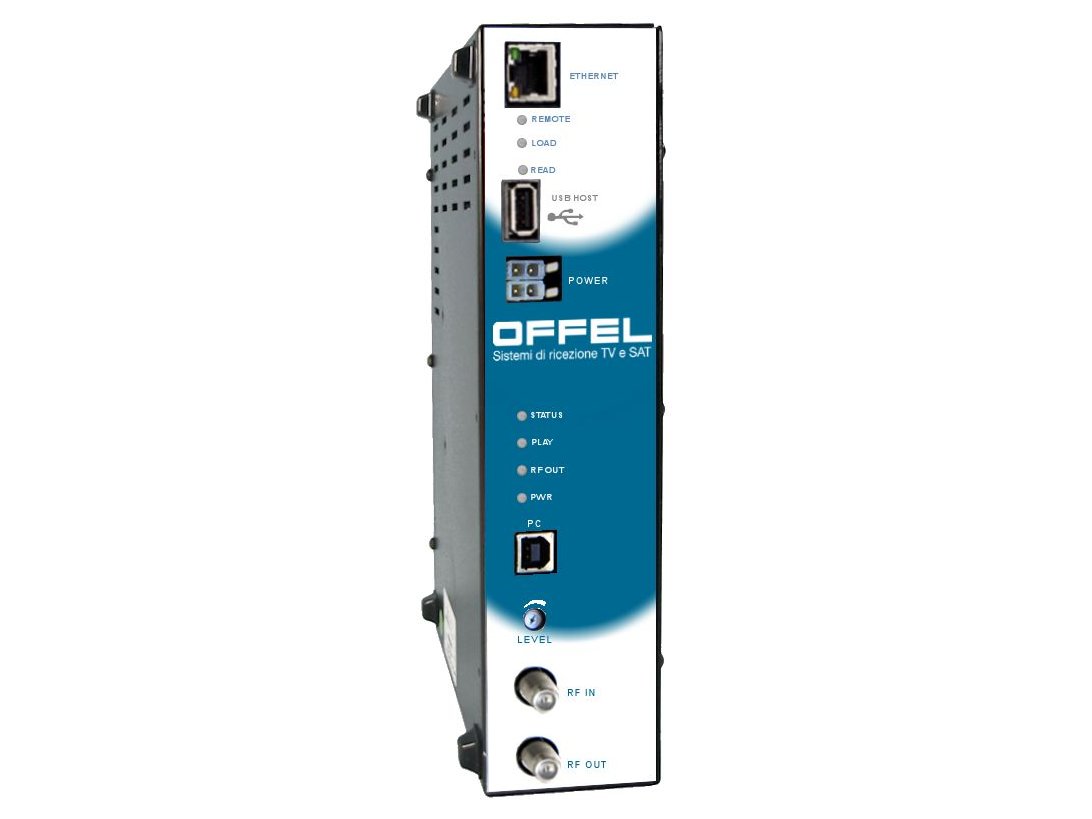 The S/D-SLIDESHOW allows to transmit and play up to 4 services simultaneously on a digital terrestrial channel (DVB-T).
The 4 types of files that can be simultaneously played are:
• n. 1 PDF HD file (in case of Full HD TV);
• n. 1 PDF SD file (in case of HD Ready TV);
• n. 1 real-time video from an IP source
(eg. video surveillance camera, DVR, NVR, Internet);
• n. 1 video file (in .TS format) in loop.
LAN/USB-DTT transmodulators
Other items of interest: