FB, F and FX series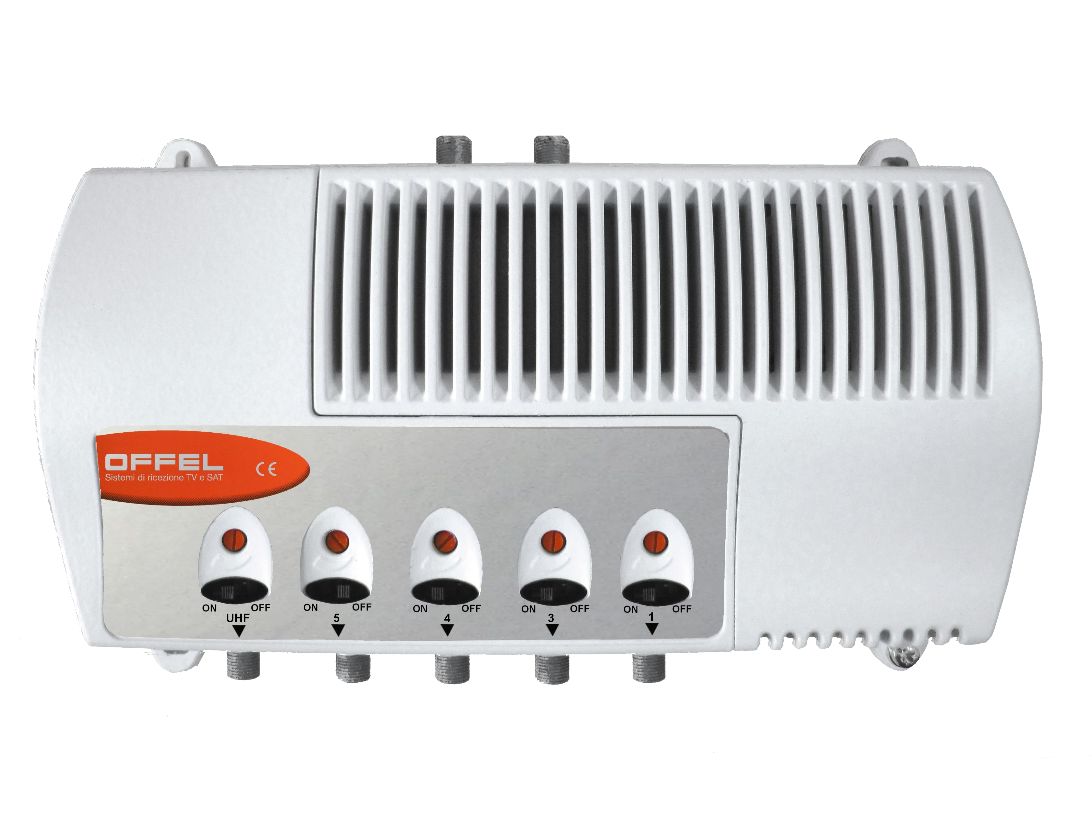 Indoor broadband multiband amplifiers characterized by a high output level, indicated for large size TV systems. ideal for the distribution of DTT signals in the E02÷E60 range. Made with components with a high quality standard. They have an output and a monitor output (-30 dB). Protection system against short circuits with LED notification. With GSM trap, FM frequencies trap and amateur radio frequencies trap (35 dB Typ.). Separate amplification for VHF and UHF bands. Each input is equipped with a coaxial attenuator (0÷20 dB) as level regulator and a switch to enable remote power supply (12 or 15 Vdc).
Broadband multiband amplifiers (except 5 inputs models) available with a switch that allows to select the 4G filter (UHF band up to channel E60) or the 5G filter (UHF band up to channel E48).
When ordering, the /5G variant must be specified next to the product code (e.g. 26-429/34-36/5G).